Family Dentistry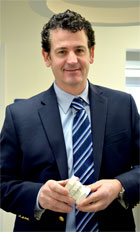 Dr. Jeffrey Mercando, D.M.D., P.C. and his colleagues are ready to help you and your family with all of your dentistry needs. Whether you have a family or are an individual, seeking a cosmetic or general dentist or are just looking for a new, friendly practice, we are here to take care of you! Our 30 years of experience have made us one of the top dentists in Bucks County.
Services

We have a long list of services offered. Whether you need dental exams, wisdom teeth removal, or teeth whitening, the professionals at Dr. Mercando's office are ready to care for your teeth. We provide top-notch technology as well as excellent service.
---
A highly-qualified, local, friendly & kind dentist for any and all of your general or cosmetic needs.
Dr. Mercando's office takes many kinds of insurance – please call us if you have any questions or concerns.